What is a voucher?
At Camping Connect we provide users with the ability to use an unlimited wifi service similar to what you are used to at home. Log in once and you're away to go.
How do I Purchase?
When arriving on a campsite which has Camping Connect WIFI. You will have the option of purchasing a voucher via
Internet Browser

Paper voucher over the counter
You can find further help by reading our article about purchasing here.
All Online transactions will be processed via PayPal and you will be issued with a voucher number as shown below.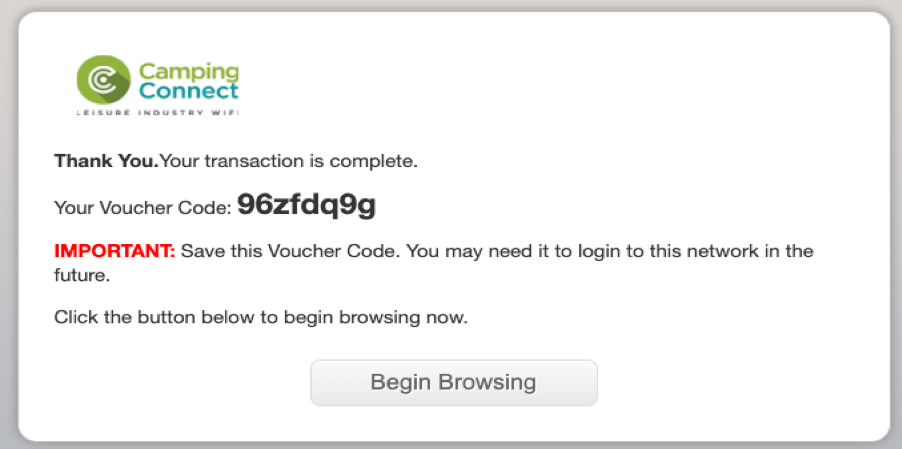 When purchasing over the counter you will be issued with a paper voucher. An example of which is below:

What do I do with my voucher code?
On receipt of your voucher code, you will open a browser on the device which you would like online and navigate to www.wifi-login.co.uk 
The next step is to enter the voucher code in the field outlined below. Once you have entered your voucher you will be greeted by "YOU'RE ONLINE!"