This guide is written for Camping Connect IVW or DTV leisure broadband services and is specific for Cambium R-Series home routers which can be identified in step 1.
Step 1. Locate your router
Step 2 – Locate the MAC address
Find the label which holds the MAC address by carefully turning over the router and find the label on the back.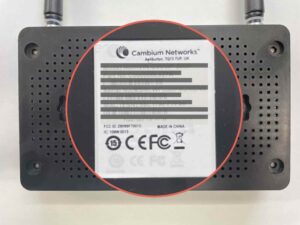 The MAC address is located at the bottom of the sticker.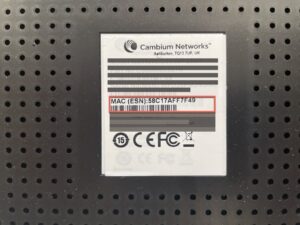 Step 3 – Identify your password
You will be able to determine your default WPA2 password by taking the last 6 digits from the router MAC code and prefixing the letters CC.
IMPORTANT:
ENSURE THAT ALL TEXT IS ENTERED IN UPPER CASE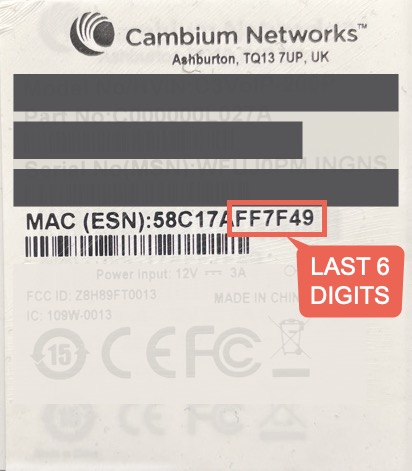 THE ROUTER PASSWORD BELOW IS AN EXAMPLE – PLEASE REFER TO YOUR OWN ROUTER FOR YOUR PASSWORD!