First, connect to the WiFi (for device guides click here)
On the splash page, select the internet access period applicable to you.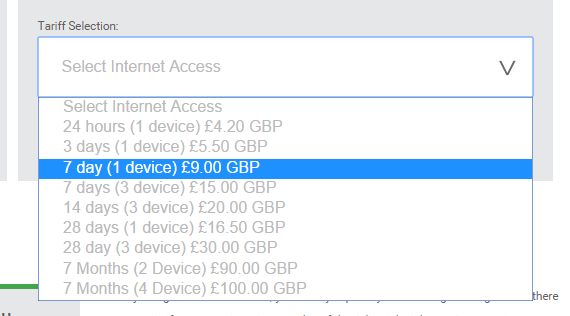 Click 'Purchase'. You will be taken to PayPal, where you can purchase a voucher code using an existing PayPal account or a credit/debit card of your choice.
Select whether you would like to pay with a PayPal account or credit/debit card.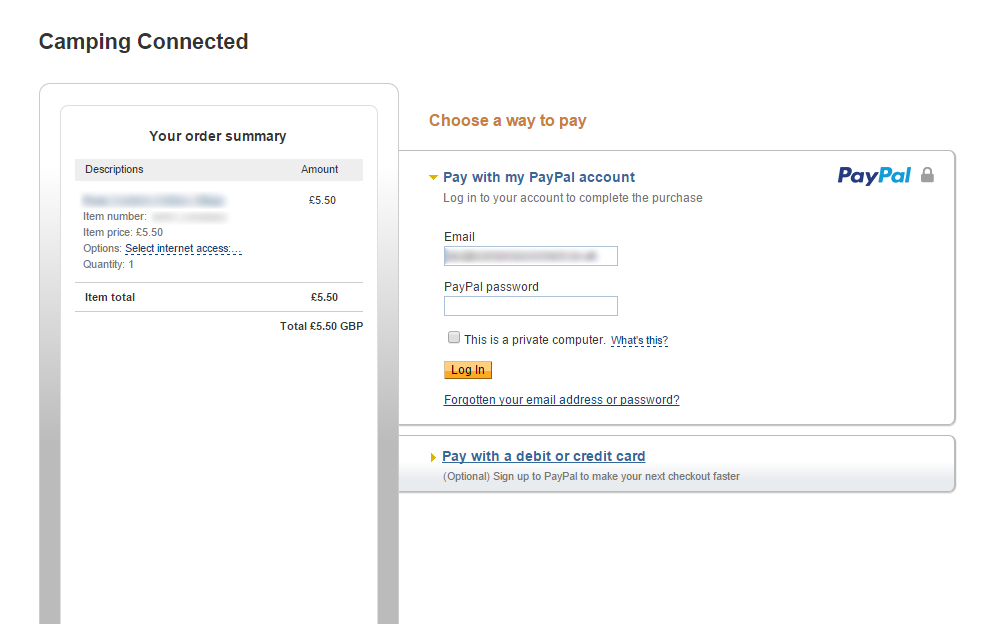 Enter the relevant information, and click 'Pay'.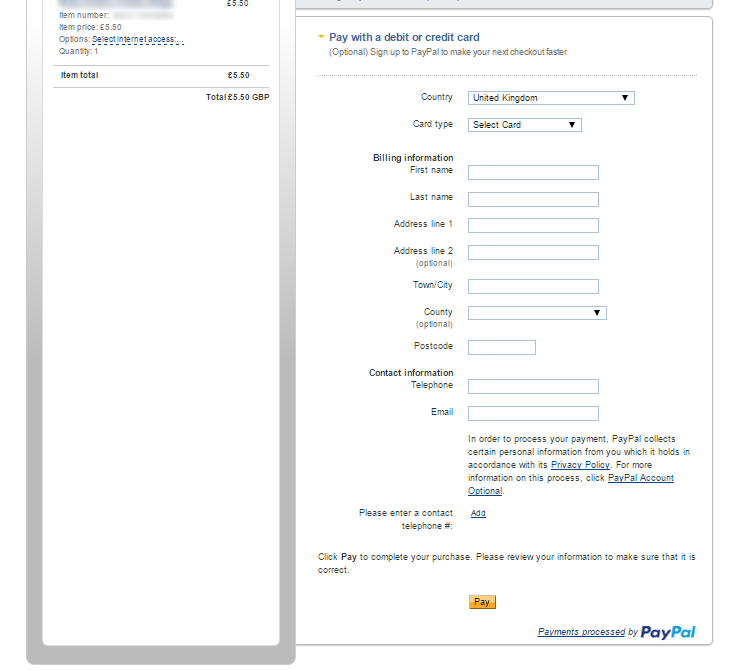 Click 'Pay Now'.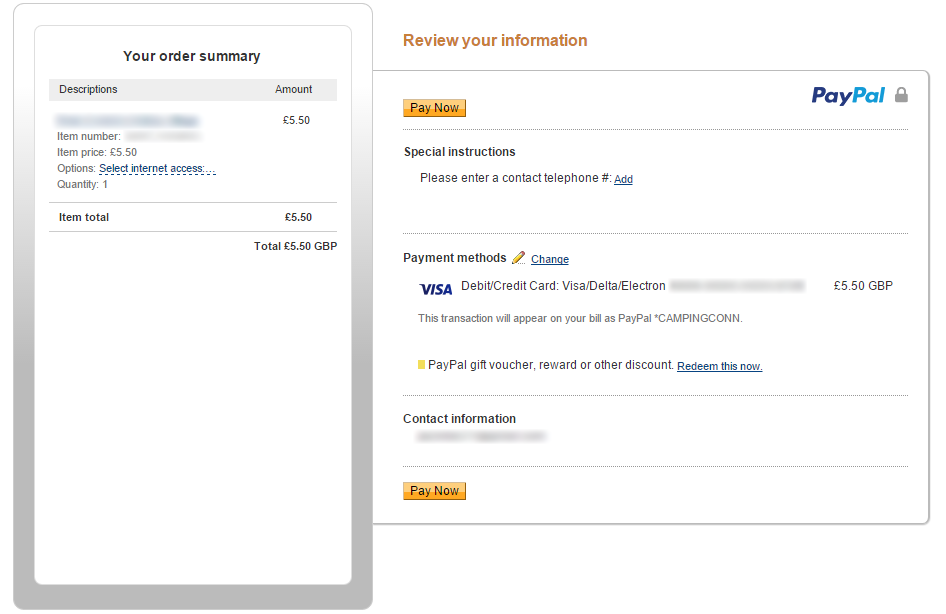 Wait 20 seconds on the successful payment to be taken back to Camping Connect.


Be sure to make a note of your voucher (you will not be able to come back to this page after you have navigated away).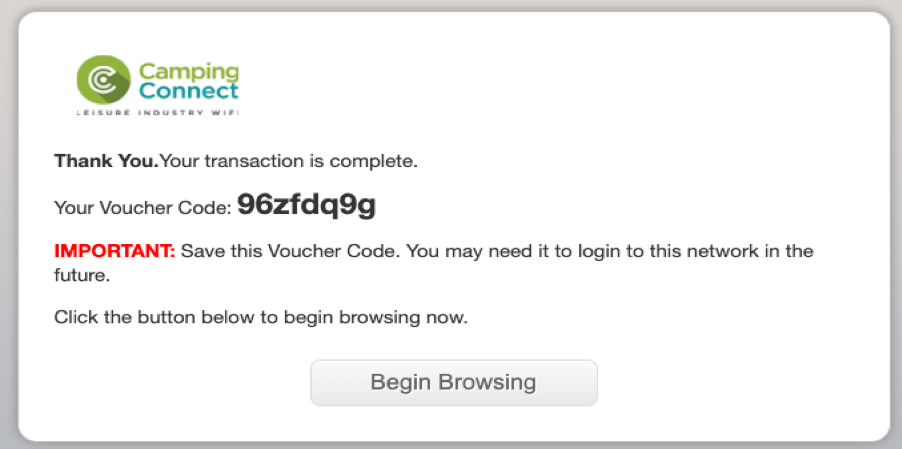 Click 'Begin Browsing'.