This guide is written for Camping Connect IVW or DTV leisure broadband services and is specific for Cambium R-Series home routers which can be identified in step 1.
Step 1. Locate your router
Step 2 – Confirm Power
Turn power on to the router checking power light comes on (the r201 also has a power switch on the back to be aware of).
Step 3 – Check WAN Light
Make sure the WAN light is on (solid or flashing). If this is off, check the Ethernet cable coming into the caravan/lodge is fully plugged into the blue WAN port at the back of the router (this can either come directly from outside or via an Ethernet surface mount and connecting patch lead).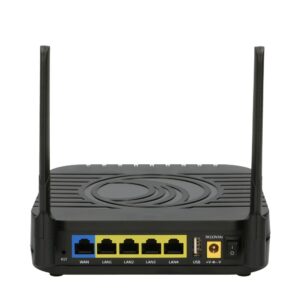 Cambium r201 Series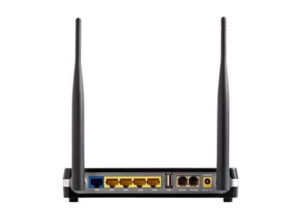 Cambium r200 series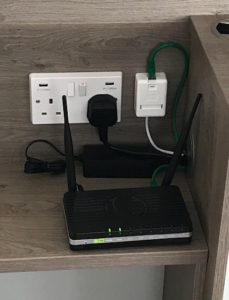 Ethernet Surface Mount
Step 4 – Check Wireless Network (SSID)
Check that you can see the wireless network name (SSID) received in your welcome letter (usually your pitch number or lodge name).
Step 5 – Check Wireless Password
Check the password you are entering is exactly as seen in your welcome letter (this is case sensitive). You may need to forget the network on your device to try entering again. You can also find your password following this guide.
Step 6 – Turn power off and then on.
If the above steps do not resolve the issue try turning the Wi-Fi equipment off at the wall for at least 30 seconds and then powering back on again.