What is a router?
The router sends traffic between the Internet and the local connection, and it is what provides and routes the internet across the site.
How would I diagnose an issue on the router?
Each router has a series of lights which indicate activity across different actions. each device can have slightly different lights however the lights will have the same meaning, we've included photos of each of the lights common routers would show
ASUS & TP-LINK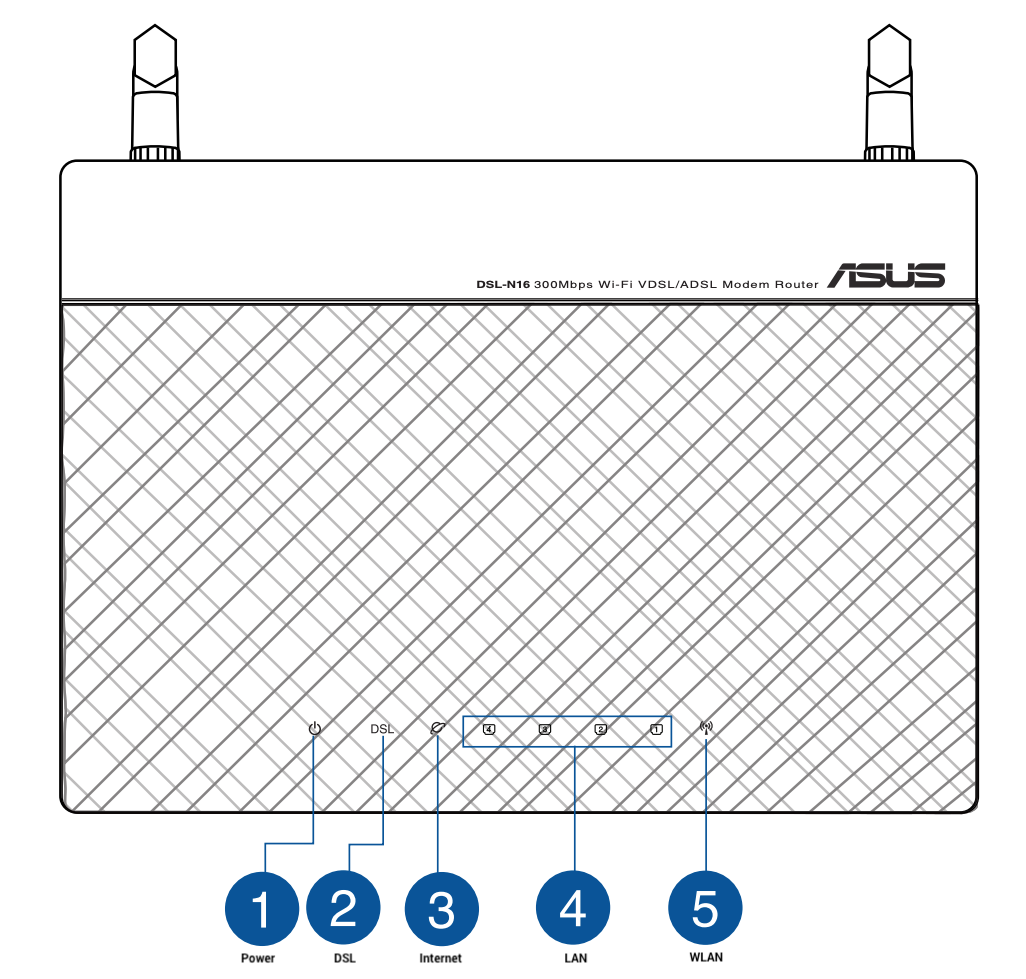 The key indicators of a working router will be the Power, ADSL, Internet and LAN Lights.
Power – If the power light is off, Make sure that the device is turned on and plugged into a power source, if the device still doesn't receive any power then please contact us and we will look towards getting replacement equipment to the site as the equipment may be faulty.
ADSL – if the ADSL light is off, ensure that the DSL cable (phone line cable) is plugged into the router, and is also plugged into a phone line socket. If there is still no ADSL light please contact us for further troubleshooting
Internet – If the internet light is on, then it means that the router is able to receive an internet connection perfectly fine, if the internet light is off, ensure that the ADSL light is also on. And if it is, then the router may need reconfiguration in order to come back online, please contact us on how to reconfigure the router.
LAN – The 4 lights at the right hand side indicate if the ethernet cables behind the router can see a device, there should be a light for each ethernet cable in their specific port, if one of the lights are offline, ensure that the cable from the port attaches to another piece of equipment which is also online.
BT Home Hub
If you have a BT home hub, BT has their own guide on what the separate lights mean on the broadband router and to contact them if there are any broadband issues.
You can find their guide here http://bt.custhelp.com/app/answers/detail/a_id/10282/~/what-do-the-lights-on-my-bt-hub-mean%3F