At our sites running our VISP Hotspot service, there is a great selection of packages available. From non-recurring to recurring. Ranging from as little as one day, to as long as a season. Unless explicitly stated, all packages are contract-free and pay as you go.
Step by step connection guide
1. Make sure that Wi-Fi is on and you can see your network
Make sure that your router is on and you're within range If you're too far from your Wi-Fi router, you can't get a signal, so make sure that you're within range.
On your device, make sure the WiFi is turned on.
Go into the WiFi or network settings on your device and select the network name which corresponds with your caravan router and then hit connect.HINT: Look out for specific site guidance on your welcome email or information in the caravan for specific WiFi network names.

2. If asked, enter your Wi-Fi password
If asked, enter the password for your Wi-Fi network. Contact our support if you don't know your password.
Even if you enter the correct password, you might see an "unable to join the network" message or an "incorrect password" message. Restart all of your devices, then try to enter your password again.
3. Log in to the hotspot
Once you've connected you should now get redirected to the Hotspot login page which will allow you to purchase a package and then log in to authenticate your router.
If you're a new user you'll need to click New User > Signup Now to signup first before you can purchase a WiFi package.
If you've already purchased then you'll just need to enter your username and password here to authenticate your purchased package.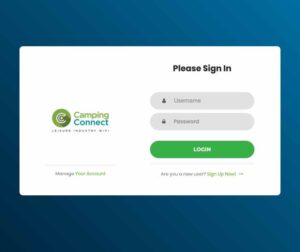 Purchasing a package
Select the desired package for your needs.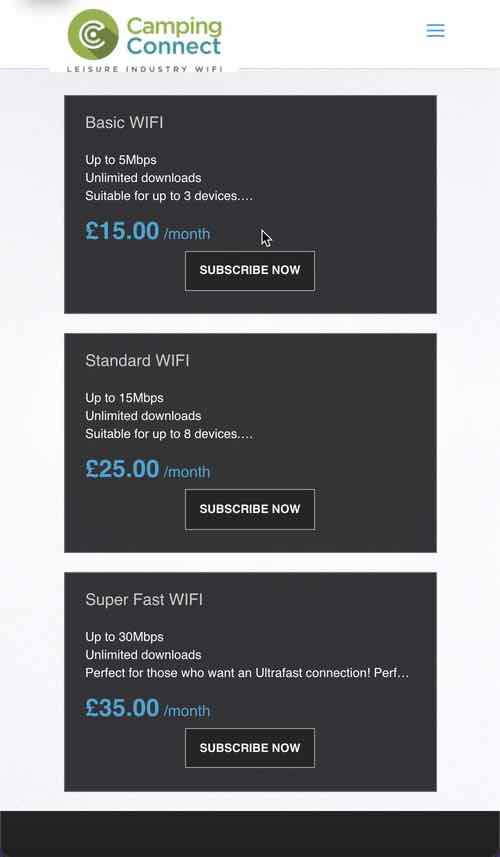 Review the details of the package and press next: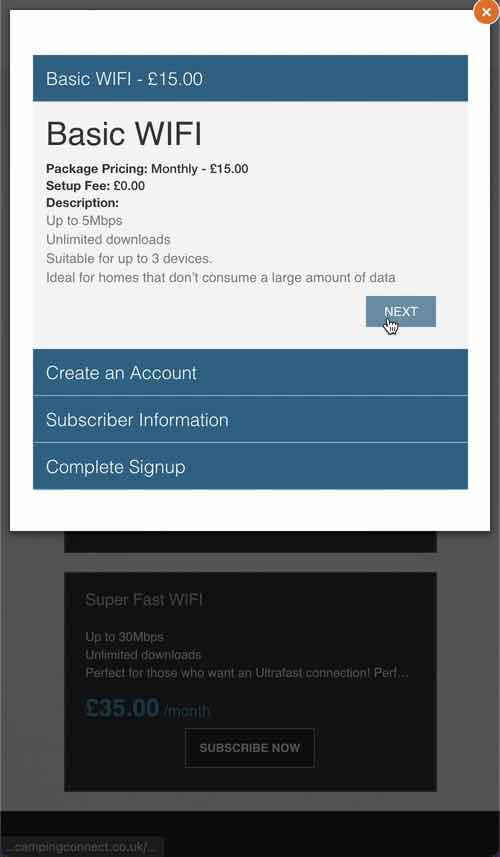 Create a new username and password – write this down as you'll need this later.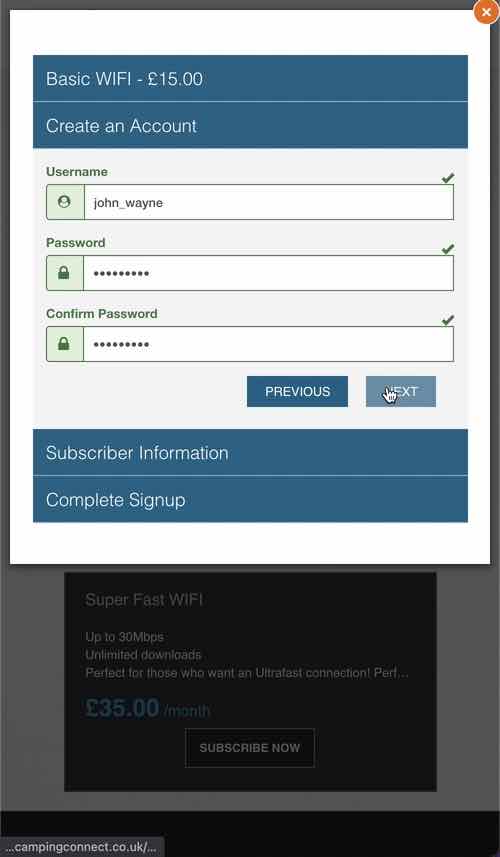 Enter your billing details: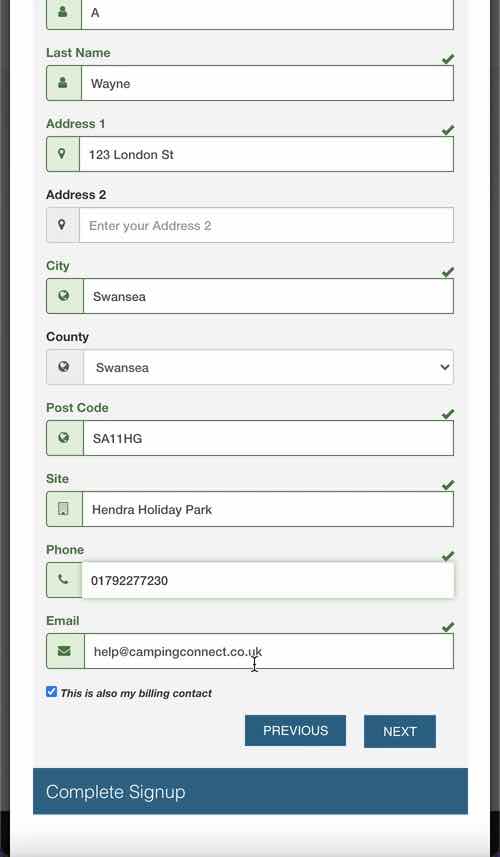 Enter your card payment details and accept our terms and conditions: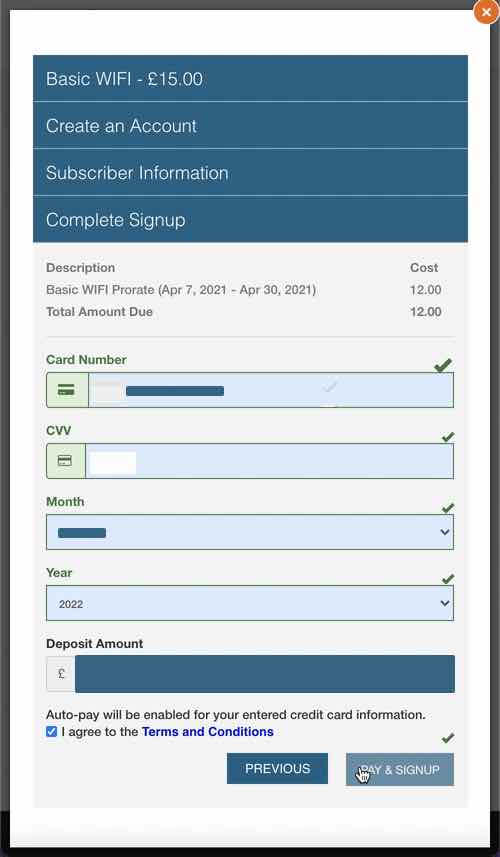 Successful purchase
Once you've made a successful purchase you will get an email receipt from Stripe our payment processor.
You will also get an email with a confirmation of your username.
You will be redirected to our login page once again to enter your username and password you have chosen. Once this is entered your account is authenticated with the router and you will be online for the direction of your package.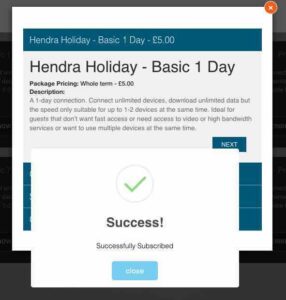 You can reset a lost password or retrieve a forgotten username from our account management website portal.campingconnect.co.uk
Logging in to your router
Once you have purchased your package or you have a username and password setup you will be able to login to the hotspot.
Enter your details and then your router should authenticate to our network and you'll be online.
Get more help
If you're connected to a Wi-Fi network but you can't get online, try to use your Wi-Fi network on other devices. If you can't get online using your other devices, there might be a service outage contact our support team to check.
For more troubleshooting help view our connection and troubleshooting guides.
Try connecting to a Wi-Fi network in a different location. If your device can connect, you need to get help with your Wi-Fi network. If your device can't connect to any Wi-Fi networks contact your mobile phone provider.